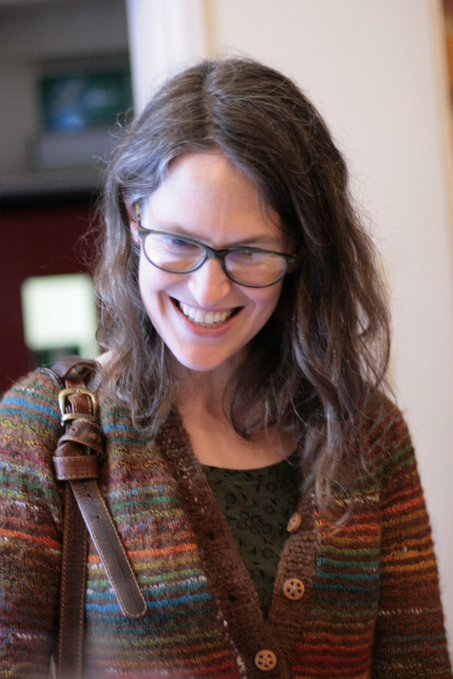 Sharing a book with the world is a beautiful and daunting journey and perhaps all the more so when it is a debut. This scrapbook is my way of celebrating my debut days.
On April 4th, I launched The Heart Beats in Secret at Waterstones, Cardiff. It was simply wonderful to share my book for the first time with a room full of friends.
The upstairs cafe at Waterstones was a lovely location for the launch – cabaret-style tables meant that we could comfortably mingle before the event started, and the staff were so graciously welcoming. Bookshop folk are so lovely and all my guests were made to feel comfortable.
After a short and lovely speech by my stellar editor Ann Bissell, I read a few slices of the book interspersed with a selection of Canadian songs played by Michael Munnik, my excellent house musician, reader and husband. Each song connected to my characters and themes and yes, there was even a goose in one of them…
You can find his thoughts about the songs and process on his blog. 
In May, Michael and I took the show on the road to Storysmith Books in Bristol. This young independent bookshop has a very full calendar of events, so I was delighted to be able to share my book there. Emily and Dan describe their shop as having a "a tightly curated range,"  and their shelves are beautiful, provoking and inviting. If you can, do pop by for a visit – and bring a bag.
Unlike the launch, this event was open to the public so there were lots of faces I didn't know in the crowd. A couple just popped in, confident that Storysmith events were worth a peek, while others heard about it through local writing networks and online. I was thrilled that Bristol poet Elizabeth Parker (In Her Shambles) agreed to introduce me and read one of her cormorant poems.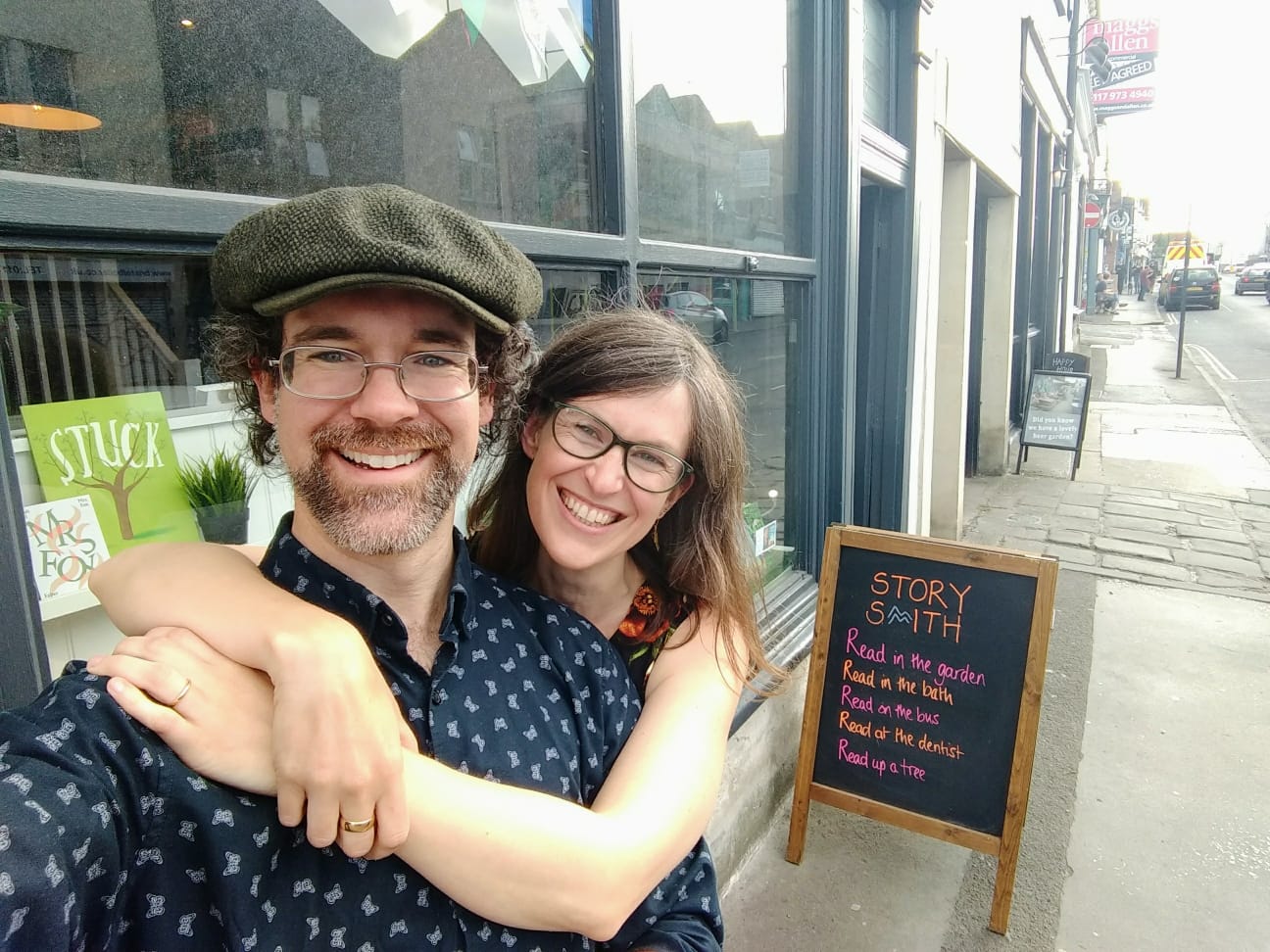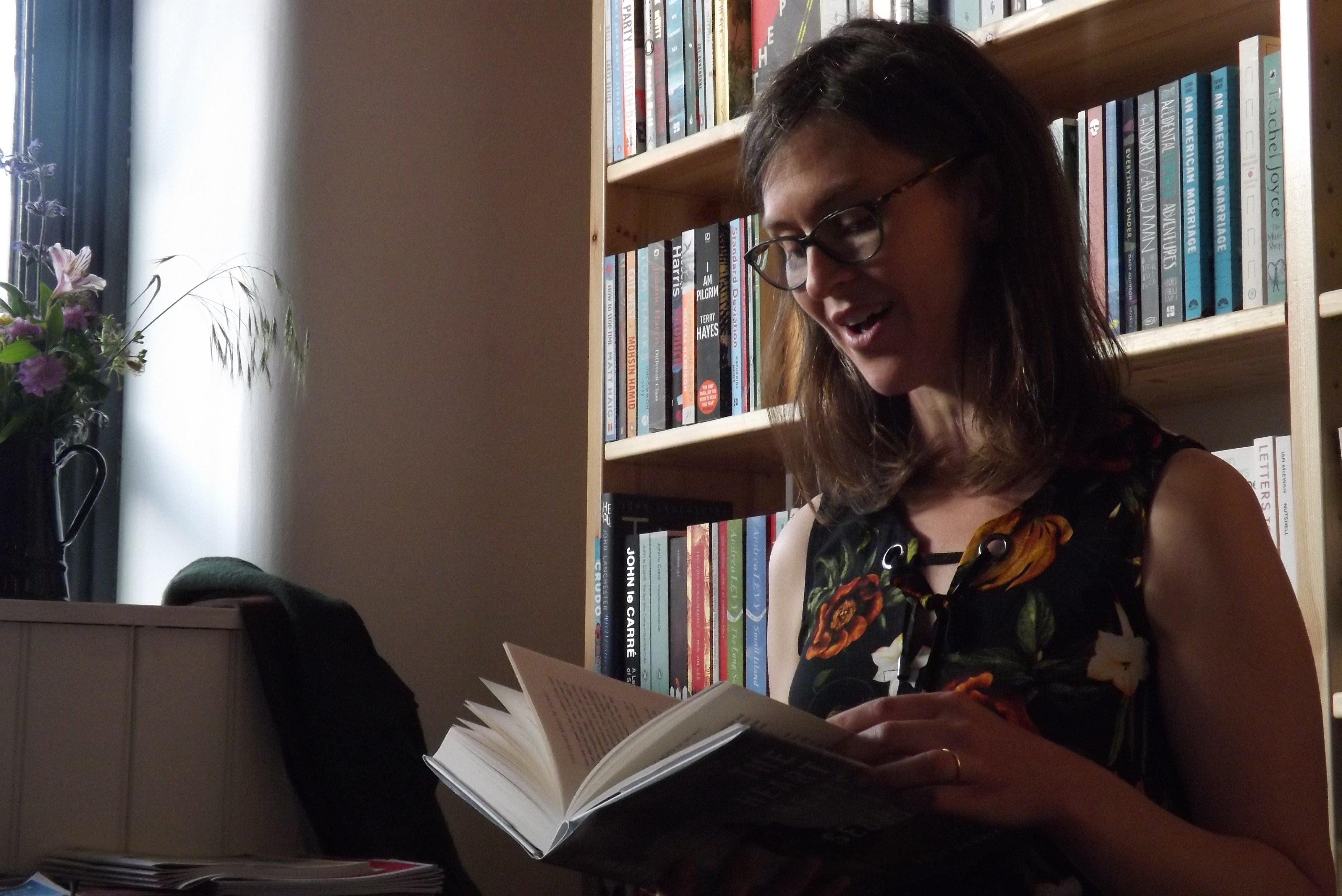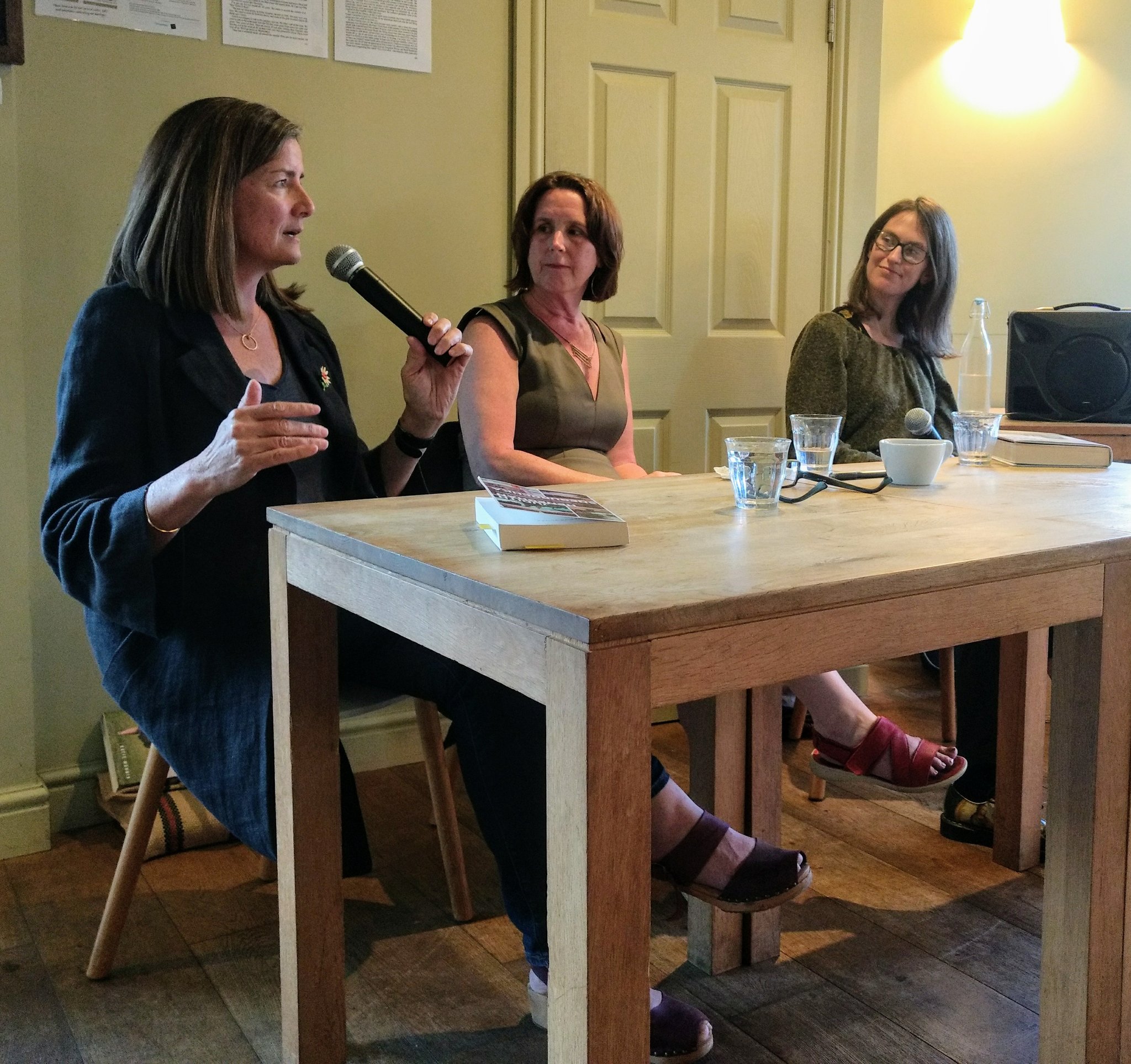 In June, I shared The Heart Beats In Secret on a panel exploring writing about home away from home. "Out of Place" was a discussion with novelists Judith Heneghan (Snegurochka) and Carole Burns (The Missing Woman) and hosted by Griffin Books as part of the Penarth Literature Festival. The event took place in the Waterloo Tea Rooms on a hot summer evening.
We discussed how home can be difficult to find and to make, yet when we manage to, we, too, are made.  In their writing about Kiev and the United States, and in my own about Scotland and Canada, we found we each are attracted to the dislocations and relocations that come with searching for home in new places.  As we spoke about how the strangeness of other places helped focus our attention on essential details and grounded our own writing, I felt glad to be among other writers who tackled these ideas.
July brought a different kind of homecoming when I brought The Heart Beats in Secret to First Thursdays at Cardiff's Chapter Arts. Since moving to Cardiff four years ago, the First Thursdays community has provided me with literary companionship and throughout  writing my book, I shared pages at the famed open mic, chaired by Seren's Amy Wack. It was a real joy  this summer to join with novelist Jayne Joso and poet Zoë Brigley and share my finished and published book.
So now, it's out in the wild. The Heart Beats In Secret is finding its way to readers, I'm finding new places to share it, and the adventure continues to unfold.